Hi buddies, this is Stang!
This post is a sequel to
5 Things That Will Make Animal Jam Better
.
Animal Jam is a great game; you can talk with your friends, play games and basically have fun. However, there's just these few things that you just wish Animal Jam had (or maybe didn't have). Here's a list of five things that will improve Animal Jam! :)
Random note: I think the last one is the best.
1. A Way to Earn Diamonds
The truth is, diamonds are way too hard to earn through the Daily Spin and one diamond a week just isn't enough. There should be a way to buy diamonds with gems or win them through games.
So far, I think the best idea is through adventures; diamonds are very valuable, so it would be fair to have them as rewards for completing adventures. Other ideas are making special diamond-winning games, a diamond fair (like how you can win tickets form the Summer Carnival), or winning them from achievements.
2. Personalizing Your Game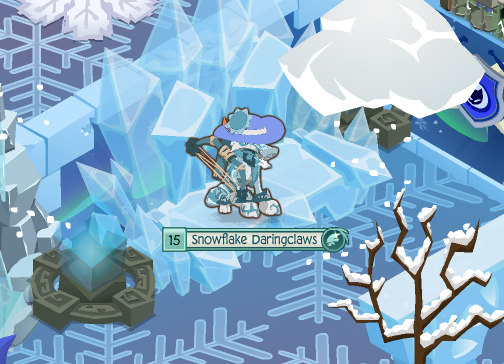 What if you could not only personalize your den, but your whole Animal Jam world?
A fellow blog reader, Sayuri Kimura, suggested being able to customize your game to match your own weather (or just for fun).
(This isn't exactly like modes, because modes are preset.)
Minecraft house! :D
I think it would be extremely amazing if you could purchase walls, floors, stairs and more with gems and then build your own den! Decorating your den is one thing, but building your den is a whole new category.
It might be a less block-like Minecraft.
When asked about ways to improve Animal Jam, Kat said, "They [Animal Jam] should have better moderators."
Many scammers out there run freely everyday
5. More Equality Between Nonmembers and Members
Honestly, I feel like I might rant about this. Animal Jam used to be a really great game, and it still is, but just not as great since the time there were those few updates that made Animal Jam's nonmember and member difference way bigger than everyone was comfortable with. There's a few main things that changed that I will point out, but not in any specific order.
This picture accurately describes the Forgotten Desert...
First of all, the Forgotten Desert adventure really changed Animal Jam. Now, instead of working hard to trade and haggle over rares with other jammers, you could just buy membership and play Forgotten Desert to win a spike. This means that someone could join Animal Jam then become super-rare within days. You can see this from two perspectives (or more, but I'm just going to write out the main two, you cans write the other ones in the comments):
Animal Jam Headquarters and the new player's: back then, one of the only ways to become rares was to be an old player, not necessarily beta, but just long enough to be there when rares were in stores so you could buy them and then trade them for better stuff later when they were removed form stores. Honestly this is actually pretty unfair to new players, because they never had a chance to be there when more rares were in. AJHQ wants to attract more players so they can earn money, so they made the members-only Forgotten Desert with it's tempting prizes so more people would play and buy membership. Theologically, it's a smart move. However, they either ignored or didn't think of what the non-members would say.
The non-member's point of view: most of us (I'm a non-member) don't buy membership and probably never will. This is the group I'm talking about; not the one who sometimes gets membership, sometime's doesn't. We are important. We actually do make money for AJHQ, believe it or not, because we play Animal Jam, love it, introduce our friends to it, who in turn play it and might buy membership. Now that we're unhappy, we stop playing or whatever, I don't know, rant about it to our friends and tell them not to play it, then Animal Jam technically loses money (they are missing out on an opportunity to earn more money).
Note: I just realized I've been calling the Forgotten Desert adventure the Sacred Desert adventure the whole time. I changed it now, but if I made that mistake in any other post, I apologize.
I didn't receive this gift; the picture is form YouTube.
Secondly, when Animal Jam made gifting only for members, that affected the YouTube mailbox video stuff. I don't watch YouTube that much, but this is what would have happened in the extreme: (basically, the opposite of "in a perfect world"; in a dystopian world...)
Animal Jam creates and update where only members can gift.
Non-members can no longer gift.
Famous jammers now receive only half of what they used to earn.
Mail Time videos are getting worse.
Mail Time videos fail.
People no longer stumble upon amazing Animal Jam videos.
This results in less new players.
Current Animal Jam players get old and stop playing.
Animal Jam has very few players now.
Animal Jam shuts down due to lack of earnings.
Obviously, that probably won't happen but then main point is that this might mean that non-members have a lower chance of becoming famous or rare. (The rare part applies to both the Forgotten Desert adventure and this part.)
Another thing that I really don't like is how only members can switch to safe chat. (Non-members who made their accounts before the big change can continue to use it, but once they switch to another chat, they can't switch back.)
Basically, to make us happy, AJHQ shouldn't take away our rights and abilities. The eagles only adventure wasn't really taking away an ability, but that still makes us unhappy :P
Anyway, I hope you enjoyed my rant! Please comment what you think about all of this and also new ideas for another sequel post! Share to support, and jam on, bye!