Hi buddies, this is Stang!
Today's new item is the Topcoat.
Credit to animaljam.wikia.com for this picture. (I am having computer problems.)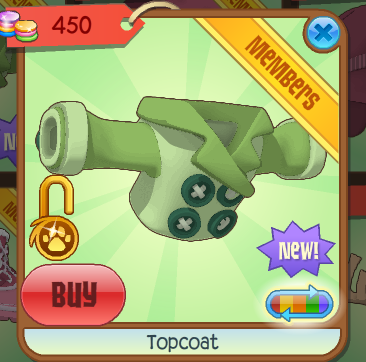 Thank you Iceclaw28730 For notifying me about two new, mysterious items called the Epic Healing Staff and the Alpha Healing Staff! :)
It looks like, well, a staff, and the epic one has a blue gem as the alpha one has a green gem on top. It appears to be a back item.
I have a picture but I am facing technological diffuculties so check back later for pictures.
Thank you for reading and share to support. Play wild and jam on, bye!
Stang